A Golf Event to Remember
Whether you have 20 or 144 players, let the staff at ShadowGlen Golf Club host your special tournament. The golf event staff at ShadowGlen Golf Club will make your event something to remember. Our professional staff & team members are at your service to organize the event from start to finish and make your event day flawless and enjoyable. Likewise, our professional maintenance staff is committed to provide the best conditioned golf course in the Austin area. Lastly, we will deliver a food and beverage package to fit your event's needs.
ShadowGlen's Inclusive Event Services
ShadowGlen prides itself in providing a professional event experience to all groups. Groups with 20 players or more will automatically enjoy the following services and benefits:
Veranda & Patio seating
Personalized Service
Installation of company provided tee signs, banners, or signage
Participant alphabetical and tee time listings
Practice warm-up range balls
Personalized scorecards
On-course event coordination, closest to the pin, longest drive, long putt contests, etc.
Professional event scoring following play
ShadowGlen's Optional Event Services
If you wish to make your event truly legendary, ShadowGlen provides a host of additional services. Depending on the size and scope of your event, there may be additional fees for these services. ShadowGlen's professional food and beverage staff will also handle all of the food and beverage requirements for your tournament. See Facilities page for more information:
Personalized banners, tee signs, and event signage
Installation of company provided tee signs, banners, or signage
Assistance with on-site registration and tee-gift distribution
Shotgun start (with minimum of 40 players)
Hole-in-one contests, insurance, and automobile coordination
Instructional clinics and exhibitions
Individual and group photography
Off course event coordination, putting contests, shoot-outs, etc.
Book your golf outing or special event by calling General Manager Kirk Lohmann at (512) 278-1304 or emailing him at kirk@shadowglengolf.com.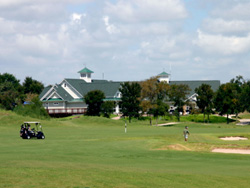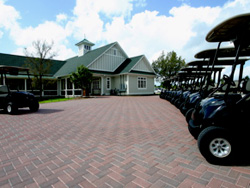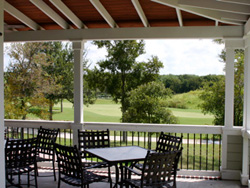 ShadowGlen Annual Events
100 Club Golf Tournament – Birdies and Badges